Mounting Drinking Systems onto Standard Powered Wheelchairs
This article will discuss some of the difficulties that people experience mounting drinking systems and electronics, like smart phones and Tablets, on their wheelchairs. If you review our previous newsletters you will find several articles that describe how to mount various drinking systems onto a variety of different types of wheelchairs. Yet many people experience difficulties with attaching anything to their powered wheelchairs.
The majority of people who use a powered wheelchair own or rent a wheelchair that is described as a "standard" powered wheelchair. A standard powered wheelchair is intended to be used by people who have difficulties walking more than short distances. They have a drive system that is controlled by a basic joystick with no functions other than 'drive'. Other than seatback adjustment and foot plate height adjustment, the chair offers no positioning or pressure relief functions. Standard wheelchairs meet the needs of a large number of wheelchair users.
However, for individuals who have congenital disorders like cerebral palsy (CP), or who have progressive or degenerative diseases like amyotrophic lateral sclerosis (ALS), or who have injuries like spinal cord injuries (SCI), a standard wheelchair often cannot meet their functional needs. Because individuals who have severe disabling conditions need a powered wheelchair to augment their limited function, they need a more complex wheelchair.
The National Coalition for Assistive and Rehab Technology (NCART - www.ncart.us) provides the following definition of Complex Rehab Technology (CRT). The description includes the definition of complex wheelchairs as follows. "CRT products include medically necessary, individually configured devices that require evaluation, configuration, fitting, adjustment or programming. These products and services are designed to meet the specific and unique medical, physical, and functional needs of an individual with a primary diagnosis resulting from a congenital disorder, progressive or degenerative neuromuscular disease, or from certain types of injury or trauma. For this document, CRT refers to individually configured manual wheelchair systems, power wheelchair systems, seating and positioning systems, and other adaptive equipment such as standing devices and gait trainers."
Complex powered wheelchairs, as a whole, have slide-track mounting systems, or have a frame and/or handles that facilitate clamping systems being attached to them. This enables Mealtime Partners drinking systems to be mounted to these types of wheelchairs.
Standard powered wheelchairs are not as easy to mount to. It appears to be presumed by the manufacturers that the user does not need any additional equipment attached to their power chair. An example of this philosophy is the absence, on "standard" wheelchairs, of a place to mount an oxygen tank for those who need to take oxygen with them when they move around in their wheelchair.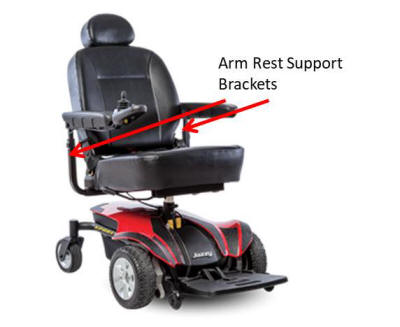 Figure 1 – A Pride Jazzy "Standard" Powered Wheelchair
As can be seen in the example of a standard powered wheelchair shown in Figure 1, above, standard powered wheelchairs are straightforward and functional without anything extra added to them. The question arises, "where do I put my drink". If you Google wheelchair cup holders you will find a wide array of different cup holders. Almost all of them are attached to the wheelchair by a clamp that is rounded and must be mounted to a tube (i.e., round surface). Looking at the wheelchair photograph above, you will note that there are no tubular parts to which a cup holder can be attached. The armrest mounting brackets may look tubular but in fact are square. So where do you mount a cup holder?
The only way that we could find to attach anything to this type of chair (and many others that are very similar) was to use a Mealtime Partners Front Mounted Drinking System and attach the Wheelchair Clamp to the armrest support bracket. Either the right or left support bracket can be used, but it is a good idea to mount on the side opposite the joystick. To use the Front Mounted Drinking System may seem like overkill for someone who has hand function but wants to have a drink available to them as they move around in their wheelchair. However, this provides a reliable way to mount a cup holder to this type of wheelchair. The following illustrations show a few methods of using a Front Mounted Drinking System on a "standard" powered wheelchair. It includes locations that provide hands-free drinking and also locations to hold a cup or bottle that will be accessible to someone who can pick up the container with their hands to drink from.
Figure 2, below, shows a Front Mounted Drinking System with a 12-inch Flex Arm mounted on the vertical armrest support bracket of a Pride Jet 2 Ultra wheelchair. A 12-inch flex arm was chosen because it extended the cup holder slightly above the armrest. Additionally, this attachment location allows the armrest to be raised and lowered without it interfering with the cup holder or its contents.
| | |
| --- | --- |
| | |
| Figure 2 - Cup Holder | Figure 3 - Hands Free |
Figure 3 shows the same configuration as shown in Figure 2 except the 12-inch flex arm has been replaced with an 18-inch flex arm. With the longer flex arm installed, the cup holder in now raised enough that the wheelchair user can drink directly from the cup by simply moving their head, i.e., without holding it. Thus hands-free drinking is readily available.
For most people who use their hands to lift a drink up to their lips, the most natural location for a cup holder is at the end of the armrest. In Figure 4 below, a 24-inch flex arm is installed using the same attachment location as shown in previous pictures. The flex arm is bent to approximately follow the curve of the armrest of the wheelchair and the cup holder is located at the end of the armrest. Once again, as in Figure 2, with this type of installation the armrest can be raised and lowered without disturbing the cup holder.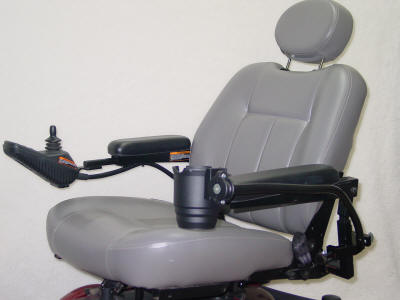 Figure 4 - Front Mounted Drinking System Used as a Cup Holder
This article shows one way of attaching a drink holder to a standard powered wheelchair. For more information or to purchase any of Mealtime Partners drinking systems, click here; otherwise you can always call 800-996-8607 for help in selecting the best drinking system for your application.
Holiday Gift Ideas for Your Loved Ones
A hands-free drinking system can enable someone to drink independently throughout the day and is a gift that they will appreciate all year.

Mealtime Partners, Inc. has several different types of hands-free drinking systems to choose from: the Hydration Backpack with Drinking Tube Positioning; the Front Mounted Drinking System; and the Drink-Partner. They can all be attached to any wheelchair that has an exposed frame, handles, or slide-track rails to facilitate mounting, which allows them to be positioned to meet the individual user's needs.


Hydration Backpack with Drink Tube Positioning



Front Mounted Drinking System
for Wheelchairs with Slide-Track
Front Mounted Drinking System
for Manual Wheelchairs
To view all of the Mealtime Partners drinking products,

click here

. Remember, Mealtime Partners drinking products can be attached to powered wheelchairs with slide rails (standard and unitrack), manual wheelchairs with handles and/or tubular frames, on many standard wheelchairs, or on hospital beds with plastic or metal bed rails. For additional guidance about how to select the appropriate drinking system for your specific needs,

click here

.