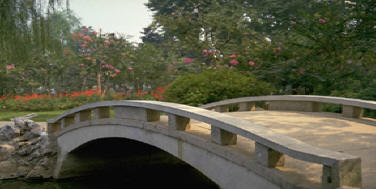 Mealtime Partners, Inc.: Providing a Bridge to Greater Independence
Calendar of Events
Mealtime Partners, Inc. (MtP) attends many regional and national conferences each year to exhibit the power and simplicity of the Mealtime Partner Dining System and our hands-free drinking systems. We encourage individuals who require assistance with dining and/or drinking to come by and try using our products. This is the best way to determine if one of our hands-free dining or drinking system is right for you.
Planned Events
►ATIA (Assistive Technology Industry Association) Conference (January 18 - 21, 2017)
ATIA 2017 is the place to learn about advances in assistive technology, stay on top of best practices and trends for caring for individuals with disabilities; and network with others who make, sell, deliver, support, teach, test, and use products and systems that enhance life for persons with disabilities. The conference will be held at the Caribe Royale Hotel and Convention Center – Orlando, Florida.
►
Texas Assistive Technology Network Statewide Conference (June 13 - 14, 2017)
The Texas Assistive Technology Regional Conference is sponsored by the
Texas Assistive Technology Network
(TATN) and the
Texas Education Agency
(TEA). Assistive Technology enables students with disabilities to access the curriculum, increase independence, and participate actively in education and life activities.
Presentations from national, regional and local AT practitioners are featured as well as an exhibit hall.
The conference will be held at the Region 4 Education Service Center, 7145 West Tidwell, Houston, TX 77092.
►Academy of Spinal Cord Injury Professionals (ASCIP) 2017 Conference (Sept. 4 - 6, 2017)
ASCIP is an interdisciplinary organization dedicated to advancing the care of people with spinal cord injury/disorder (SCI/D). The Academy Program Committee has provided a wide array of presentations, including keynote and plenary sessions of interest to all Spinal Cord Injury (SCI) professionals, optional in-depth workshops each day, as well as more opportunities for specific clinical education on key areas of SCI practice and research. Professionals attend the ASCIP conference for premium and diverse education, unmatched collaboration, and exposure to the most innovative products and solutions on the market that enrich the continuum of care for individuals with spinal cord injury/disorder. The 2017 conference will be held at the Colorado Convention Center, Denver, Colorado.
►35th Annual Closing The Gap Conference (Oct. 18-20, 2017)
The Annual Closing the Gap Conference is the most practical, practitioner-driven Assistive Technology (AT) conference in North America. This year's conference builds on a tradition of providing a comprehensive examination of the most current uses of technology by persons with disabilities and the professionals who work with them. Topics will cover a broad spectrum of technology as it is being applied to all disabilities and age groups in education, rehabilitation, vocation, and independent living. The conference will be held at the DoubleTree by Hilton Hotel Bloomington located just 10 minutes west of the Minneapolis-St. Paul International Airport.
►2017 TOTA Mountain Central Conference (Nov. 17-19, 2017)
The Mountain Central Conference (MCC) is sponsored by Texas Occupational Therapy Association (TOTA)and is the annual educational conference and business meeting of the association. The conference consists of educational presentations and an exhibit hall. Mealtime Partners will demonstrate both eating and drinking products in the exhibit hall. The 2017 conference location will be held in the Renaissance Austin Hotel, 9721 Arboretum Blvd., Austin TX 78757.
This page last updated 5-31-17.