MtP Part No. 7000
The Mealtime Partner Dining System with Support Arm - $8,345.00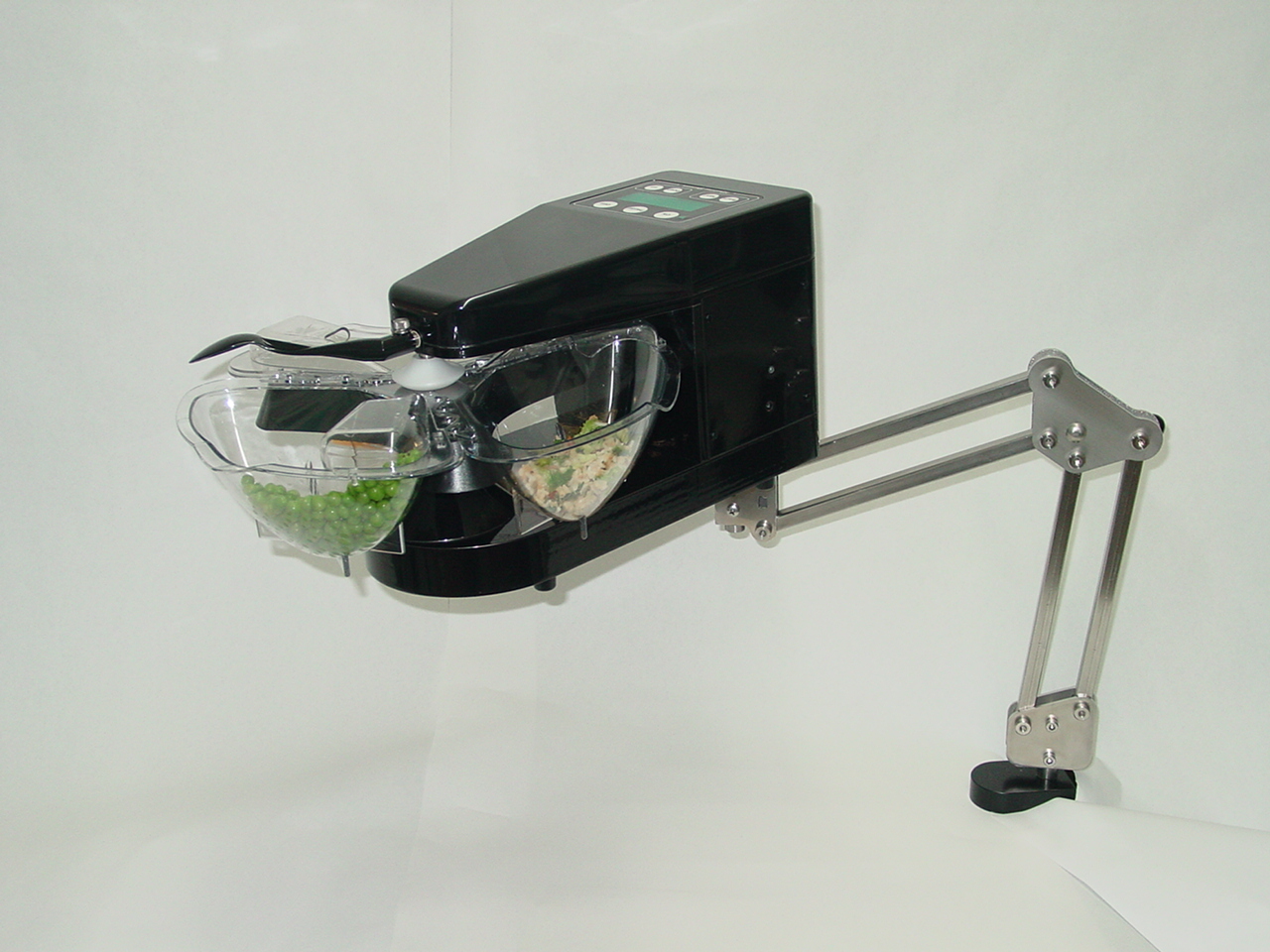 Picture of the Mealtime Partners Mounted on the Support Arm
Individuals who have limited range of upper body control or who fatigue easily from the effort of controlling their body movement should use the Partner mounted on the Support Arm. The Support Arm allows the Partner to be positioned so that the spoon, when extended out from the device, is positioned very close to the user's bottom lip. With the Partner positioned this way, the user only has to lean forward slightly to take food off of the spoon, thus the user exerts very little effort.
The primary advantage of using the Support Arm is that it has infinitely variable positioning (within its total range) and can meet the needs of most users regardless of their positioning. The user must only be able to move around an inch forward to get the food off of the spoon. Also, additional safety is provided with the Partner mounted on the Support Arm because it will "break away" should the user fall forward into the dining system. This is appropriate for individuals who have seizure disorders.
The disadvantages of using the Support Arm are that it is the most expensive mounting method, it requires adjustment, and it is bulky (and somewhat heavy as it is made from stainless steel).
System Components;
This system is supplied with: a Mealtime Partner Dining Device, 6 Bowls, 3 Low Bowl Covers, 3 Medium Bowl Covers, 3 High Bowl Covers, 3 Spoons, a Battery Charger (A/C Adaptor), a Table Clamp, and a Support Arm (MtP Part No. 4900), as pictured below.
It also comes with a User's Manual and an Instructional Video (DVD) (not pictured).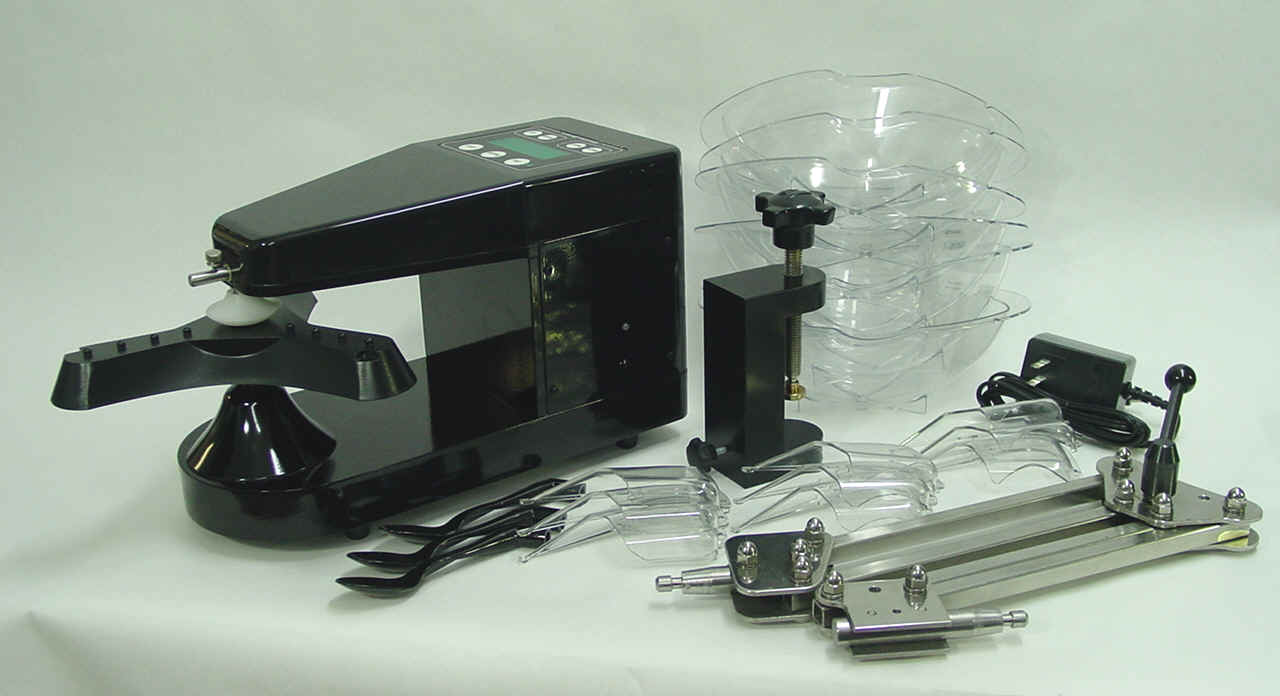 | | | | | |
| --- | --- | --- | --- | --- |
| PART NO. | DESCRIPTION | PRICE | S & H | PURCHASE |
| 7000 | Mealtime Partner Dining System with Support Arm | $8345.00 | $85.00 | |
This page last updated 12-22-2017