MtP Part No. 9990
The Mealtime Partner Dining System

-

$7,845.00

The Mealtime Partner dining device is the "state-of-the-art" in powered assistive dining equipment. No other product comes close.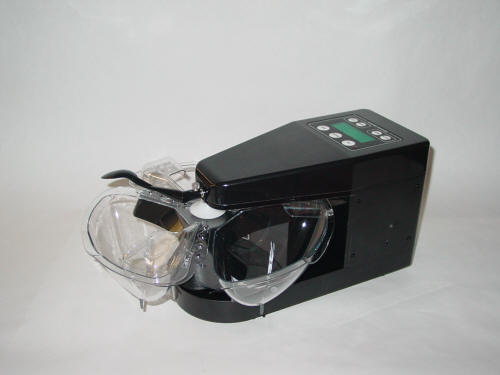 The Mealtime Partner Dining Device is the only powered dining device ever built that reliably picks up food! It can serve most ordinary table foods without special preparation and can also serve textured foods and liquids (soup, cereal, pureed foods, etc.). It serves a controlled amount of food and wipes the bottom of the spoon to minimize dripping. The Mealtime Partner Dining System is appropriate for use by small children who sit at a table to eat or for individuals who use the system when it is placed on an over-the-bed hospital style table that facilitates positioning the device at the appropriate height for the user. A mounting system can be later added to the Mealtime Partner but it is normally more cost effective to buy a complete system with mounting if the user needs the device mounted. If you need help with selecting a mounting system, please see FAQ "How do I select the appropriate Mealtime Partner Dining System?" If additional assistance is required, please call us at 800-996-8607. We will be pleased to assist you.
The Mealtime Partners capabilities are extensive. Click here for the detailed description of the Mealtime Partners' capabilities.
System Components:
This system is supplied with: a Mealtime Partner Dining Device, 6 Bowls, 3 Low Bowl Covers, 3 Medium Bowl Covers, 3 High Bowl Covers, 3 Spoons, and a Battery Charger (A/C Adaptor). (It comes with feet only, which allows the Device to be placed directly on a table top surface, or adjustable hospital table, etc.)
It also comes with a User's Manual and an Instructional Video (DVD).
| | | | | |
| --- | --- | --- | --- | --- |
| PART NO. | DESCRIPTION | PRICE | S & H | PURCHASE |
| 9990 | Mealtime Partner Dining System | $7845.00 | $85.00 | |
This page last updated 12-22-2017.